marine seats is a kind of passenger seats used in ferry main deck and upper deck. It is a small industry specially for passenger ferry. There are only a few real manufacturers in the world produce marine seats. Most suppliers you may see is just trading companies or distributors. Below is top 5 marine seats manufacturer in the world.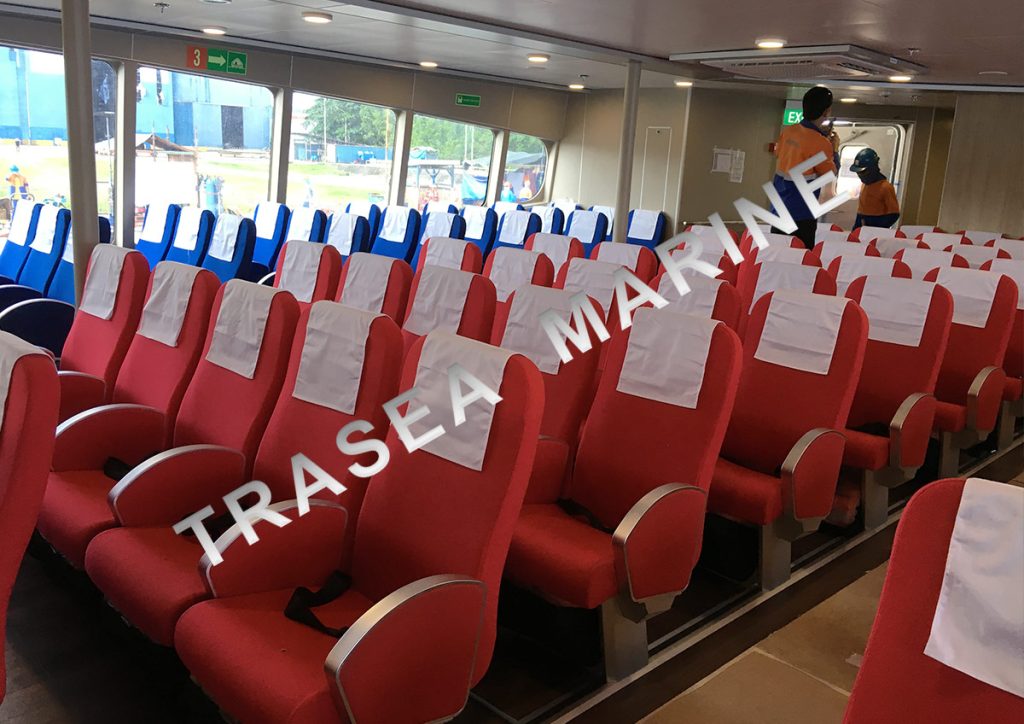 Beurteaux
Beurteaux is a family company established in 1954 in Australia. Beurteaux seating solutions and accessories have been fitted to over 900 vessels throughout the world.Beurteaux take the lead in the development of testing techniques and procedures.International safety standards for the marine seats industry reflect the need to evaluate passenger safety.Beurteaux have worked with many ship builders, operators and surveyors around the world to meet each regulators requirements specific to that region such as ABS American Bureau of Shipping,Hong Kong Marine Department,USCG United States Coast Guard,JG Japanese Government,CCS-Chinese Classification Society,See-BG Seeberufsgenossenschaft Germany,AMSA Australian Maritime Safety Authority,MMF Marine Marchand Francaise
Springfield
Springfield was founded In 1952 by the Late Garnett Carnahan as marine market that developed across the USA.As the company grew and opportunities opened in Asian Markets, Their first factory opened in China in 1990. Unlike beurteaux,Springfield also produce yacht seats.To ensure quality and customer satisfaction, they have continuously obtained the following authentications:
Certificate of type approval of China Classification Society (CCS)
DNV Business Assurance Management System Certificate (DNV)
Type Approval Certificate
Georg Eknes Industrier AS
Georg Eknes Industrier AS is located in Norway a manufacturer and designer of seats for ships and fast ferries. Georg Eknes Industrier AS, founded in 1952 by Georg Eknes, is a traditional family business. all ferry passenger seats are designed by award-winning designers to the highest standard of quality, safety and comfort. All marine seats surpass material fatigue requirements under real conditions, firetesting according to IMO and testing with static and dynamic loads. Our passenger seats are statically and dynamically tested in accordance to International Code of Safety for High-Speed Craft, 2000 – Annex 10.
UES Marine
UES Marine is a family-owned company passionate about excellence for present and future development of ingenious seating design and marine solutions in both the United States and Australia.Since 1904 UES Marine have designed and made products in Australia. In 2007 UES Marine expanded to North America to serve and solve the needs of the International market. Their in-house design and engineering team constantly pursue outstanding performance with an improved process, advanced materials and new technology.
Trasea Marine
Trasea Marine is leading marine seats manufacturer in China. Trasea marine seats are widely in Southeast Asia.Trasea is a 20 years manufacturer specialize in marine seats industry with a world leading R&D team and 20 years experiences workers.Trasea cooperated with clients from more than 80 countries and establish long term relationship with many world famous shipyards (Austal) and ship owners (2GO TRAVEL).  Trasea Marine offer various marine seats at affordable price for shipyards and shipyard all over the world. Trasea marine seats have a long service life to 10 years, what's more Trasea offer 3 years warranty for all the marine seats Trasea produced.