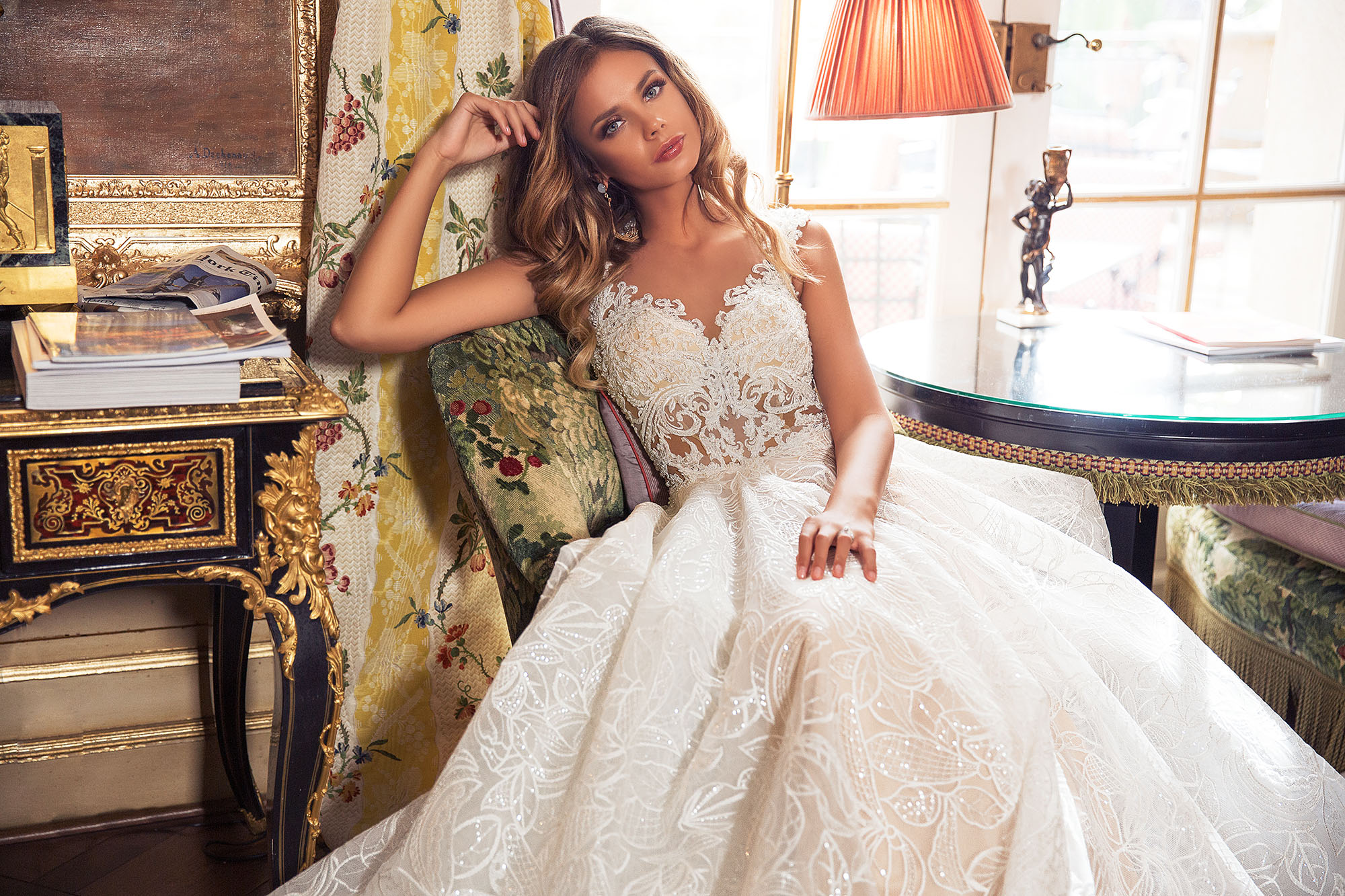 Gone are the days when a bride was limited to a white, floor-length gown. Today, more and more brides are opting for non-traditional wedding dresses that reflect their personal style and break the mold of traditional bridal fashion.
One option for non-traditional wedding dresses is colored dresses. Instead of the classic white or ivory, brides are choosing gowns in a range of hues, from soft pastels to bold, statement-making colors. A colored wedding dress is a great way to add a personal touch to your big day and stand out from the crowd.
Another option is patterned wedding dresses. From graphic prints to intricate embroidery, patterned wedding dresses offer a unique twist on the traditional gown. This is a great choice for brides who want a dress that truly reflects their personality and style.
For brides who want a more unconventional look, jumpsuits and pantsuits are stylish alternatives to traditional dresses. Whether you opt for a formal, tailored look or a bohemian-inspired pantsuit, this option offers a modern and comfortable choice for your big day.
Vintage wedding dresses are another non-traditional option. From vintage-inspired lace to authentic antique gowns, this look is perfect for brides who want a nod to the past. Whether you choose a dress from a specific era or mix and match elements from different time periods, a vintage wedding dress is sure to be a one-of-a-kind statement.
Short wedding dresses are another option for brides looking to break with tradition. From knee-length A-line roots to tea-length full skirts, short wedding dresses offer a playful and flirty alternative to a floor-length gown. This is a great choice for brides who want to show off their legs or for more casual, outdoor weddings.
Non-traditional wedding dresses also include alternative materials. From silk to chiffon to lace, there are countless fabric options to choose from. If you want a more unique look, consider a wedding dress made from unexpected materials such as velvet, satin, or even denim.
Finally, don't be afraid to mix and match different elements to create a truly personalized and non-traditional wedding dress. Mix and match tops and skirts, add unexpected accessories such as a colored sash or a statement headpiece, or even wear a traditional wedding dress in a non-traditional way, such as with a pair of sneakers or boots.
No matter what style you choose, the most important thing is to find a wedding dress that makes you feel comfortable and confident on your big day. Whether you opt for a traditional white gown or a colorful, patterned dress, the key is to choose a garment that reflects your personality and style. The end.